February 5th 2009 the announcement was made.

The Vermont

Army National Guard
would be deploying 1500 men and women to Afghanistan
in the early part of 2010. This announcement prompted a question: how can
we, the veterans
of the community, be of assistance?

Not only to the soldier upon his/her return, but to their
families while the soldier was away?
Brainstorming of ideas began - volunteers came forward and asked how they 
could assist. The final question - where do we provide these services? 

The answer came in the Fall of 2009. 

We learned that the Vermont Veteran's Home intended to tear down the old 
Commandant's house. This building had not been used in 5 years. 

Approaching the Board of Trustees' overseeing the property, a proposal was
made stating the intent of creating 

programs and services

 to assist and
support Veterans and their families during this trying time - and it would be an
all volunteer undertaking. 

A request to lease the house was presented and accepted. 

December 2009 - the lease was signed. We assumed responsibility of the property, 
the upkeep of the building and paying all expenses and repairs. 

December 21st 2009 - the "Veterans Outreach & Family Resource Center"

 


(VOFRC) opened it's doors .

The reception of this facility was an immediate success to the Veteran community.

The National Guard, in support of the upcoming deployment, had established two 
separate programs: The Family Readiness Group (FRG) led by Rev. Robin Greene, 
and the Family Assistance Center (FAC) led by MSG Kevin Dunican. 

The VOFRC building was offered as a place to hold these meetings. It became the
 perfect match. During the deployment of 2010 both groups respectively held
 monthly meetings and family events. 

The local VA Clinic was contacted and the use of the building and its meeting
 rooms and services were offered to supplement its services. 

The facility was always full and in constant use....as it is today. 

Communications were made with the Vietnam Veterans of America, Vermont State
Council, inquiring about implementing the Service Officers Program and with it the
use of the VOFRC building to assist homecoming veterans in filing claims - thereby
establishing a direct line of resources for and to our Service Members. 

Every Thursday there is at least one Service Officer on site to assist in filing claims
and providing resources and assistance to veterans and his/her family.

The list is endless. 

The bottom line - whether its being a part of a coffee group, support group, just 
watching the news group, just looking for someone to talk too or seeking advice
and/or help; 2,500+ people have walked through the doors of this amazing home 
and have gotten what they needed and deserve. 

Veterans and their families have a place to come to and feel a sense of
comradeship with people who understand them and what they have been or are
going through. 

There is no membership, no dues, simply, the safest of environments.

Below is our house and it's location: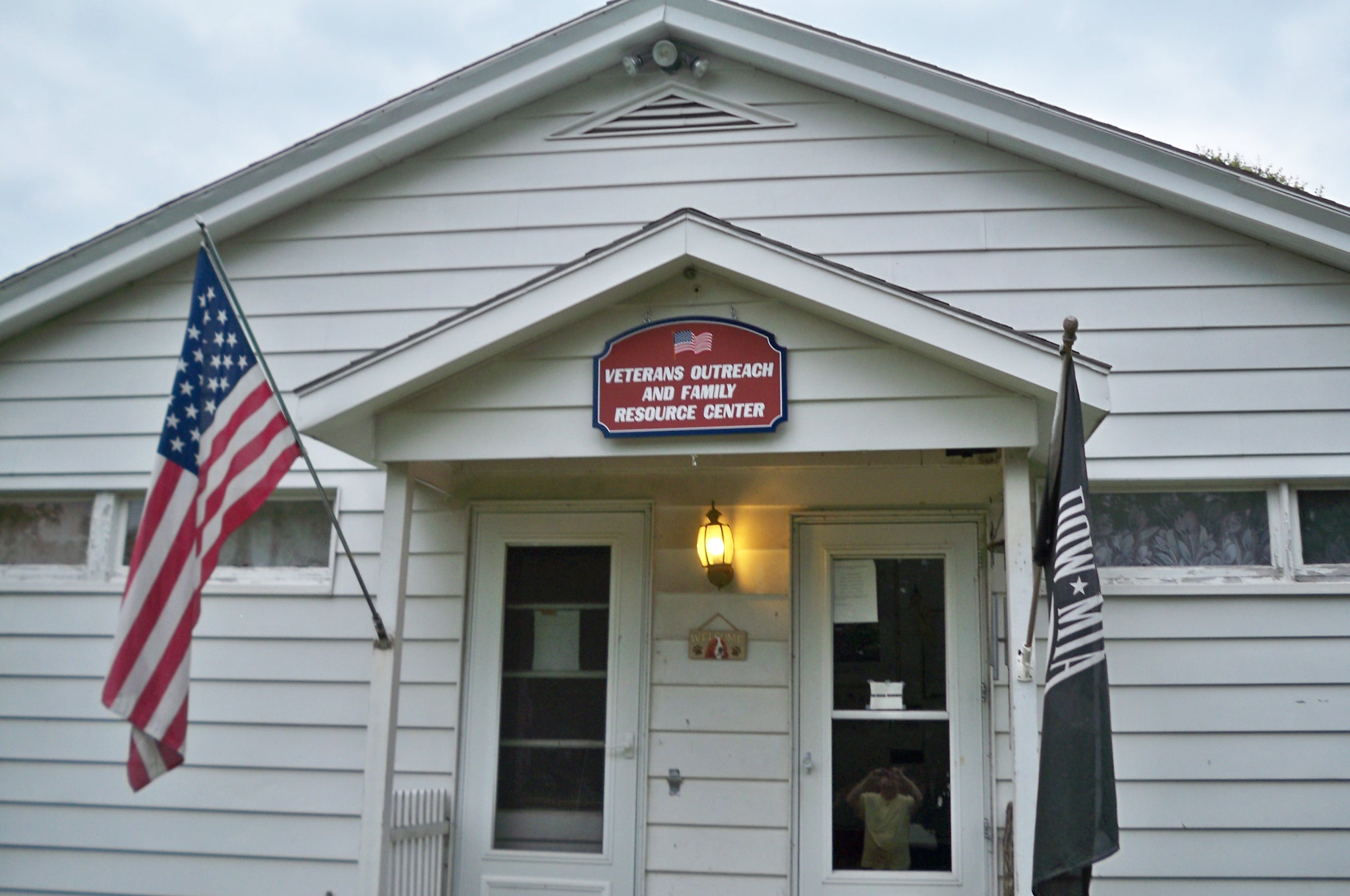 VETERANS OUTREACH AND FAMILY RESOURCE CENTER
327 NORTH STREET
BENNINGTON VT 05201
(802) 753-7720
CELL; (802)733-8576
EMAIL: vofrc@aol.com
With your donations

GMVEVAC - THROUGH VOFRC - supports and maintains many veteran and family oriented programs in Vermont.

One is the Vietnam Veterans of America Service Officer program which last year helped veterans get over 4 million dollars in benefits for themselves and their families.



THESE ARE ALL
VOLUNTEERS
who have or want to become service officers.

What they need is up-to-date training on the latest laws and requirements facing veterans seeking assistance from the VA.

Your donation gets them that training !!!!